A Powerful Remedy For Poor Results From Pinterest.
Let's Get Your Pins Ranking At The Top Of Popular Search Terms!
Are you frustrated by a lack of traffic to your site despite all the time you put into Pinterest?
If you pin it they will come, right?
Well, not exactly... long gone are the days when you could just slap a pin on Pinterest and see massive traffic.
BUT... it IS still possible to get a large amount of traffic from Pinterest every day - if you know what you're doing.
Look, I'm not here to tell you that Pinterest is a magic bullet that will auto-magically bring droves of traffic to your site.
What I am here to tell you is this...
... you can pin all the livelong day and see very little results from all that time you've spent creating pins, writing descriptions, and pinning every day.
Why, you ask?
Well, there are certain things you need to do in order to make the Pinterest algorithm LOVE YOU and start showing your pins to the RIGHT people. The people who will actually CLICK on your pin.
Pinterest is a visual search engine. And there are over 9 billion searches every month!
Is Your Content Showing Up For All Those People?
Just imagine if your pins started showing up under some popular keyword and phrases on Pinterest?
You'd get a consistent stream of daily traffic to your site (which means more email subscribers and sales!)
With all the traffic you're getting, your finally able to sign up for that popular ad network (so you can finally start making money from your site.)
You know your pins are algorithm-proof (and won't be worried about how to get more followers).
You don't have to put as much time into your Pinterest marketing because your pins are sitting at the top of popular search terms for months, or even years (without you having to do anything!)
The Pinterest SEO Crash-Course is a mini (but mighty) course designed to get your pins ranking in the Pinterest search.
Each lesson will give one action step to help understand how the Pinterest algorithm works and exactly where to place your keywords.
Plus you'll walk away with an account that's algorithm-proof!
This is a text-based course that gives you an in-depth review of the best (and most current) Pinterest SEO practices. This course was created in December 2019 so it has the most up-to-date information.
What's Inside?
Lesson 1
Learn my trick for easily finding targeted keywords. Plus watch my top-secret keyword hack in this over-the-shoulder video.
Lesson 2
You'll be able to figure out if Pinterest really knows what your pins are about. With this hack, you'll also learn how to fix it if they don't.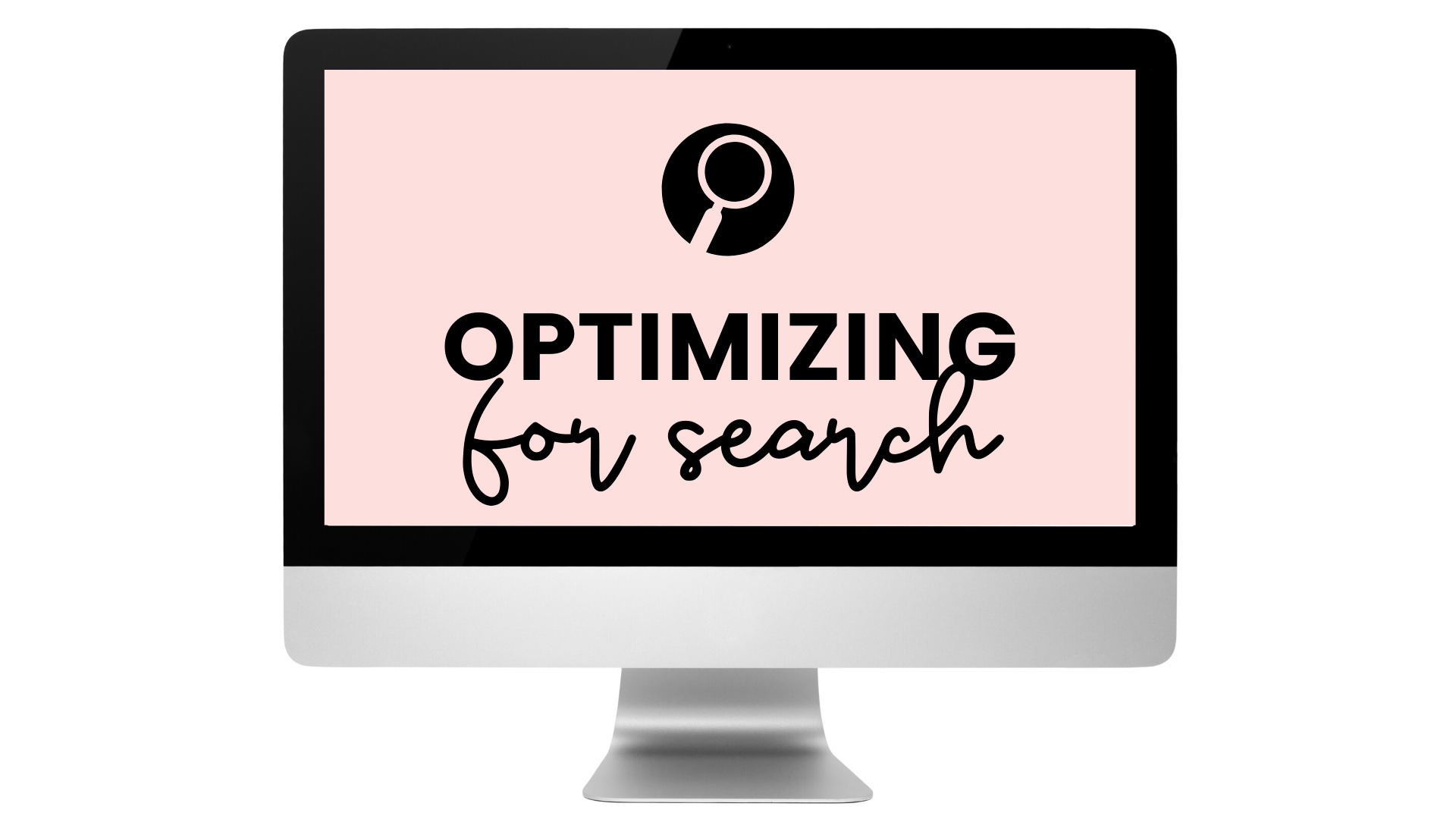 Lesson 3
We talk about the NEW Pin titles and how to use them. And you'll never wonder what to put in your pin descriptions again with my easy to follow pin description formula.
What others are saying about the course...
If you're ready to start getting consistent daily traffic from Pinterest, you can get immediate access to this crash-course (valued at $97) for only $27!